New Regency short story (think Bridgerton meets spaceships) coming in March 2021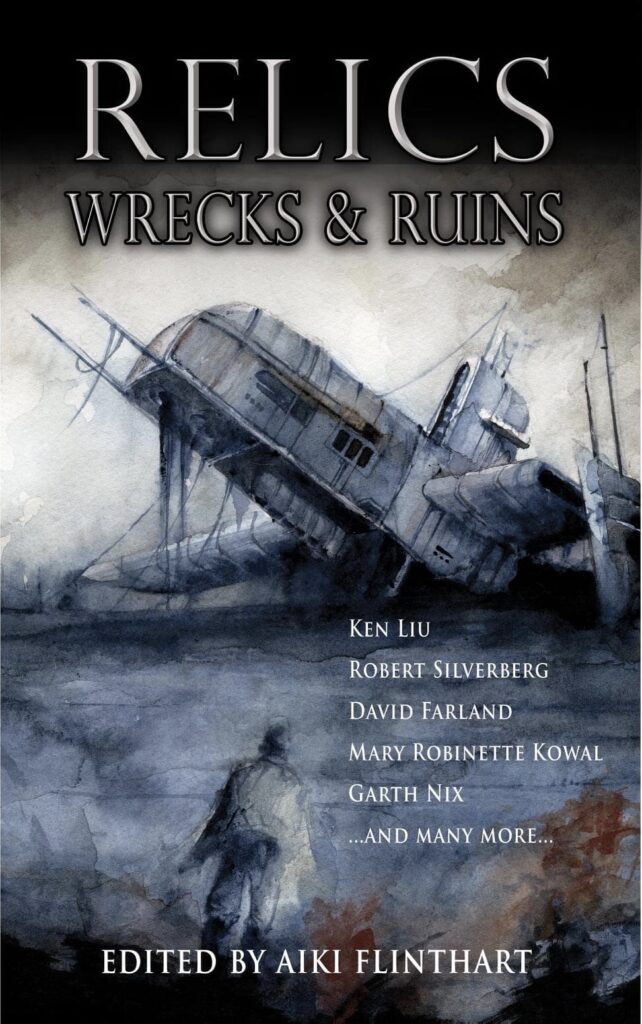 I am thrilled to say that my short story
Relict
(noun) a widow; something remaining from the past
will be in the forthcoming speculative fiction anthology Relics, Wrecks, and Ruins. My story is a Regency Space Opera and follows the adventures of Lady Mathilda Grayle who is kickass Countess with a very cool alien weapon. Pre-order links will be up here shortly. The anthology has a great line up of authors including: Neil Gamin, Juliet Marillier, Garth Nix, Jasper Fforde, Mary Robinette Kowal, Angela Slatter, Ken Liu, and Robert Silverberg.

---
The Next Novel:
The Benevolent Society of Ill Mannered Ladies
Book 1: Till Death Do Us Part
At 42 and doggedly unmarried, Lady Augusta Cole is bored by Regency society and worried about her twin sister Julia, still grieving for her dead betrothed. Julia needs a distraction, Gus decides, and one soon presents itself: to rescue their friend's goddaughter from her violent husband. With a plan more or less in place, Gus and Julia set out, but things begin to unravel when Gus accidentally shoots a highwayman who also happens to be an old, disgraced acquaintance.
Till Death Do Us Part is the first in The Benevolent Society of Ill Mannered Ladies, a series of Regency comedy adventures that will be available soon.